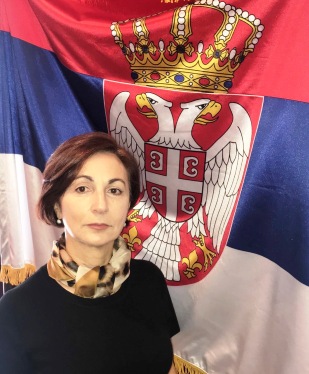 Dear Friends,

Thank you for visiting the Consulate General of the Republic of Serbia in New York online.
If you are living in any of the 11 states Connecticut (CT), Maine (ME), Massachusetts (MA), New Hampshire (NH), New Jersey (NJ), New York (NY), Pennsylvania (PA), Rhode Island (RI), Vermont (VT) at the eastern region of the United States, or Puerto Rico (PR) and Virgin Islands (VI) you may contact our Consulate for any kind of inquiries about Serbia and for consular services including visas.

The Consulate General's website offers a wide range of information on its consular, social, political, economic, commercial and cultural activities. Downloadable forms to simplify administrative procedures, as well as information about Serbian Clubs and Associations in eastern region of the United States may also be found on the official website.

I invite you to use this portal http://culture.serbia.travel for an enjoyable journey throughout beautiful and diverse Serbia. I hope you enjoy it and welcome your comments and feedback about your trip.

I hope that exploring the Consulate General's website will be a practical and enjoyable experience. Please feel free to contact us on consulate.newyork@mfa.rs if you have any suggestions, comments or questions on . If you wish to realize a project with Serbia content and require the assistance of the Consulate General, do not hesitate to contact us, as we are always receptive to fresh ideas and willing to discuss the possibilities of an eventual collaboration.
Best regards,
Mirjana Zivkovic
Consul General